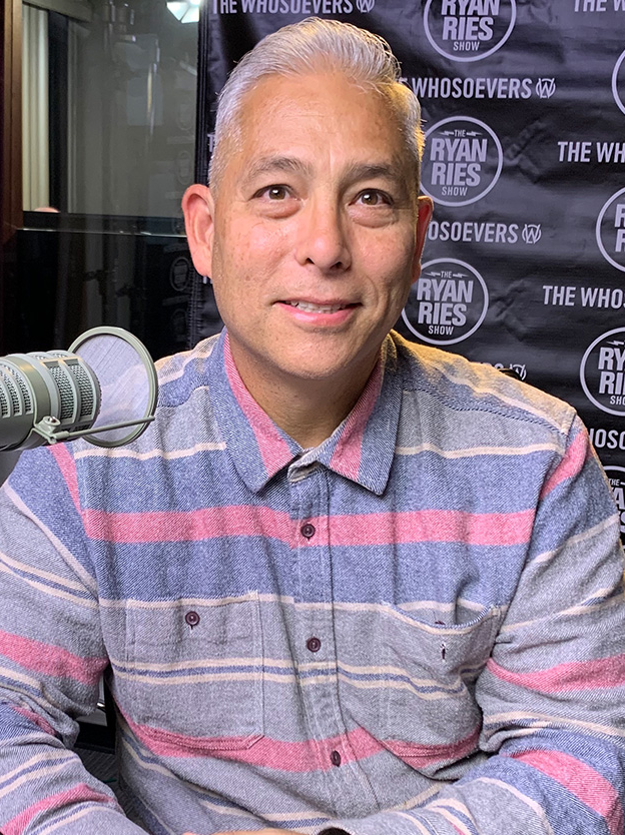 Worship Life Radio
Holland Davis
Pastor Holland Davis (affectionately called P.HD) began Calvary Chapel San Clemente, an outreach from Calvary Chapel Costa Mesa, in January 2010 as a small home Bible Study. The church began meeting on Sunday mornings February 2010. In January 2020, just before COVID shut churches down, Calvary Chapel dedicated their first building to the LORD. We are blessed to say that Jesus continues to build a thriving Jesus People Community in the heart of San Clemente called Calvary Chapel San Clemente.
Prior to Calvary Chapel San Clemente, Holland served with Pastor Skip Heitzig at Ocean Hills Church in San Juan Capistrano as an assistant pastor and worship leader. Holland also served with Pastor Chuck Smith at Calvary Chapel Costa Mesa where he launched the School of Worship, oversaw the worship ministries and conferences and relaunched Calvary Chapel Music. Before entering into full time ministry, Holland was a clinician, songwriter, artist and Director of A&R and Marketing for Maranatha! Music where he was instrumental in creating the WOW Worship Series.
Worship Life Radio began with a simple desire for people to know Jesus through His Word and to be empowered by His Spirit. Worship Life Radio is an outreach ministry of Calvary Chapel San Clemente and Pastor Holland Davis. Holland and his wife Roxie reside in Southern California and have 3 grown kids and 3 grandbabies.
Web: worshipliferadio.com
info (at) calvarysanclemente.org
949.228.9117